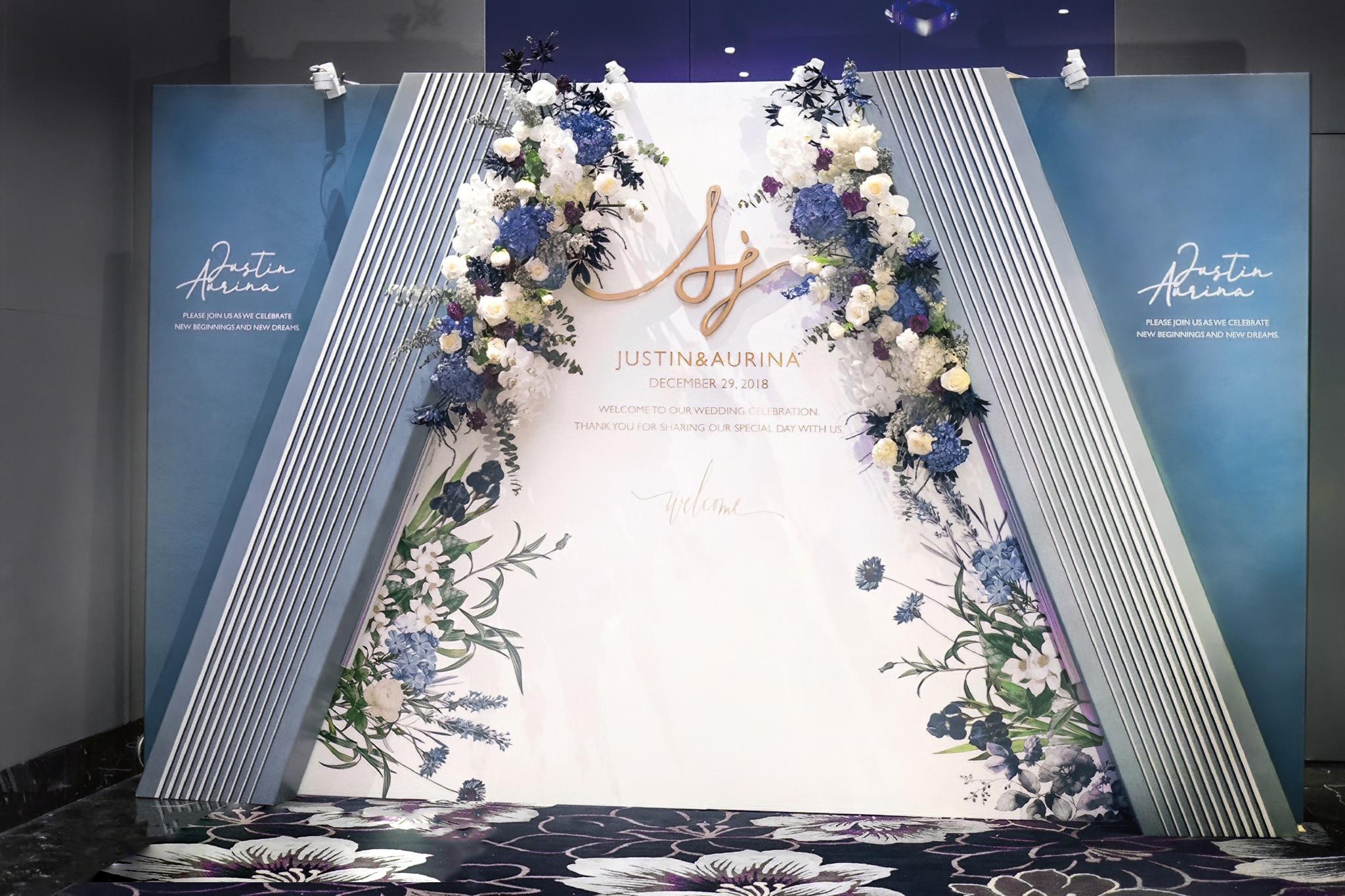 Beyond Pipe and Drape
At Special Print, we specialize in creating extraordinary wedding experiences that go above and beyond. Our custom printed backdrops offer a unique opportunity to transform your wedding venue into a breathtaking setting.
Imagine walking into a reception space adorned with a custom printed backdrop that sets the stage for an enchanting celebration. Our panels are carefully designed to seamlessly integrate with other elements, allowing you to create a truly immersive and luxurious setting. Whether you envision a romantic garden scene, a glamorous marble look, or a clean modern design, our team will work closely with you to bring your vision to life.
The versatility of our custom printed backdrops allows for endless possibilities. Panels can be cut into various shapes, creating depth and realistic styled settings that enhance the overall visual impact. Whether you choose to place the backdrop on the stage or in the lobby for your guests to take memorable photos, our printed panels serve as the perfect backdrop for capturing beautiful moments.
Not only do our custom printed backdrops provide a stunning focal point, but they also offer the opportunity to enhance and complement existing decor, such as traditional pipe and drape setups. Our team can work collaboratively with your wedding planner or venue coordinator to seamlessly integrate the printed backdrop with other elements, ensuring a cohesive and captivating atmosphere throughout the venue.
By combining our printed panels with carefully curated florals, creative lighting techniques, and thoughtfully selected props, we create a multi-dimensional and immersive experience that will leave a lasting impression on you and your guests.
Experience the magic of our custom printed backdrops and let us help you create a wedding celebration that surpasses all expectations. Contact us today to discuss your vision and explore the endless possibilities of our custom printed backdrops, where creativity knows no bounds.