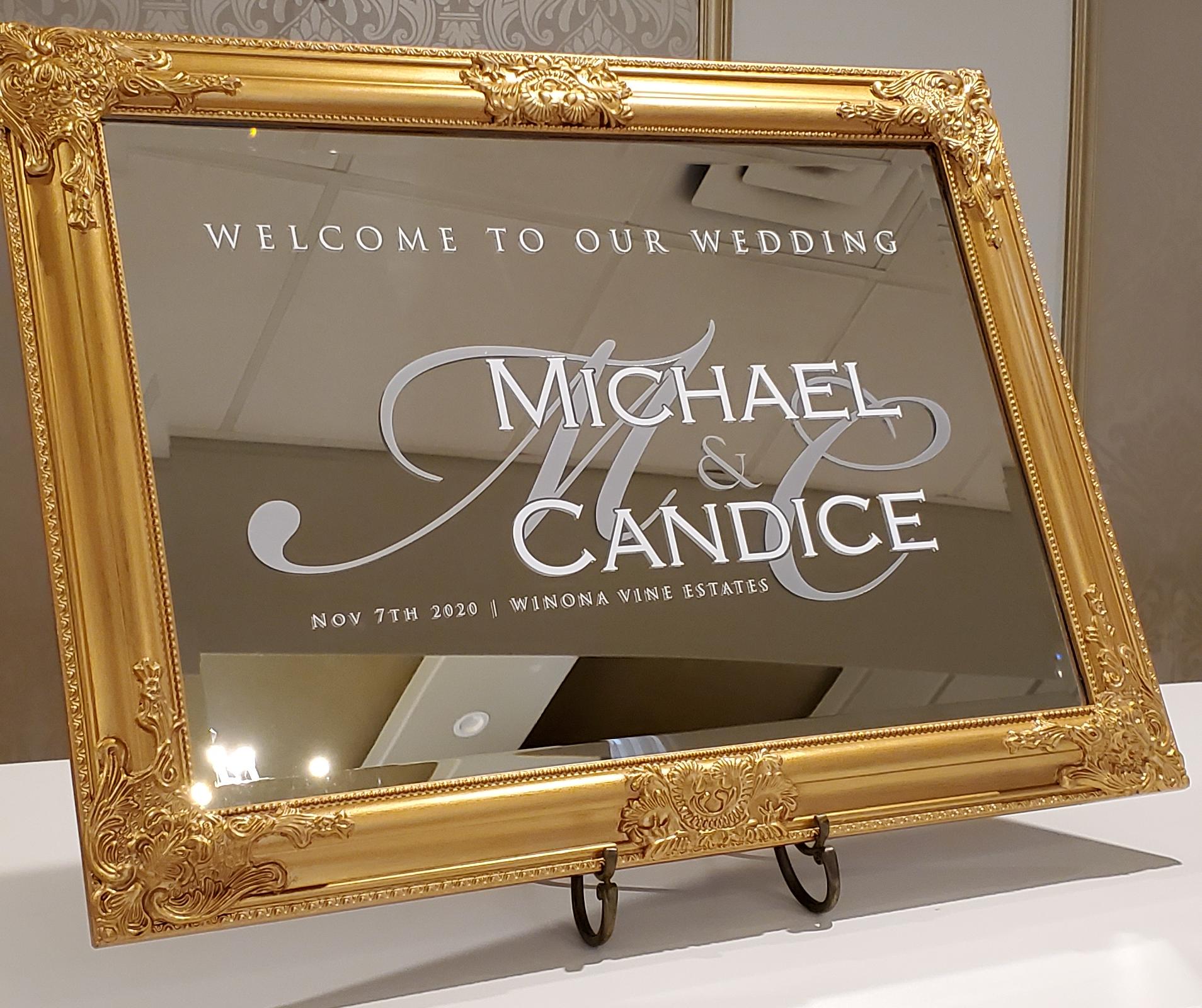 Setting the Perfect Tone for Your Special Event
The welcome sign is the first glimpse your guests have of the ambiance you've created for your event. At Special Print, we understand the significance of this initial impression, which is why we offer exceptional custom welcome signs tailored to your unique style, theme and color.
Our custom welcome signs play a crucial role in creating a memorable experience from the moment your guests arrive. We believe that every detail matters, which is why we offer a variety of substrates to choose from, including our classic board, sleek acrylic, wood, and even elegant mirror finishes.
With our team of skilled designers and state-of-the-art printing technology, we bring your vision to life. From elegant script to modern typography, we offer a range of design options to perfectly match your wedding theme and personal style. Our attention to detail ensures that every element, from the choice of substrate to the font selection, is carefully considered to create a truly captivating welcome sign.
Whether you prefer a rustic charm, a contemporary flair, or a touch of opulence, our custom welcome signs are versatile and can be tailored to suit any aesthetic. We work closely with you to understand your preferences, ensuring that the final product not only meets but exceeds your expectations.
At Special Print, we take pride in delivering high-quality prints that are not only visually stunning but also durable and long-lasting. Each sign is meticulously crafted with the utmost precision and attention to detail, guaranteeing a flawless finish that will leave a lasting impression on your guests.
Welcome your loved ones in style and set the perfect tone for your event with our custom welcome signs. Contact us today to discuss your ideas, and let us create a personalized masterpiece that will make a statement from the very first moment your guests arrive.