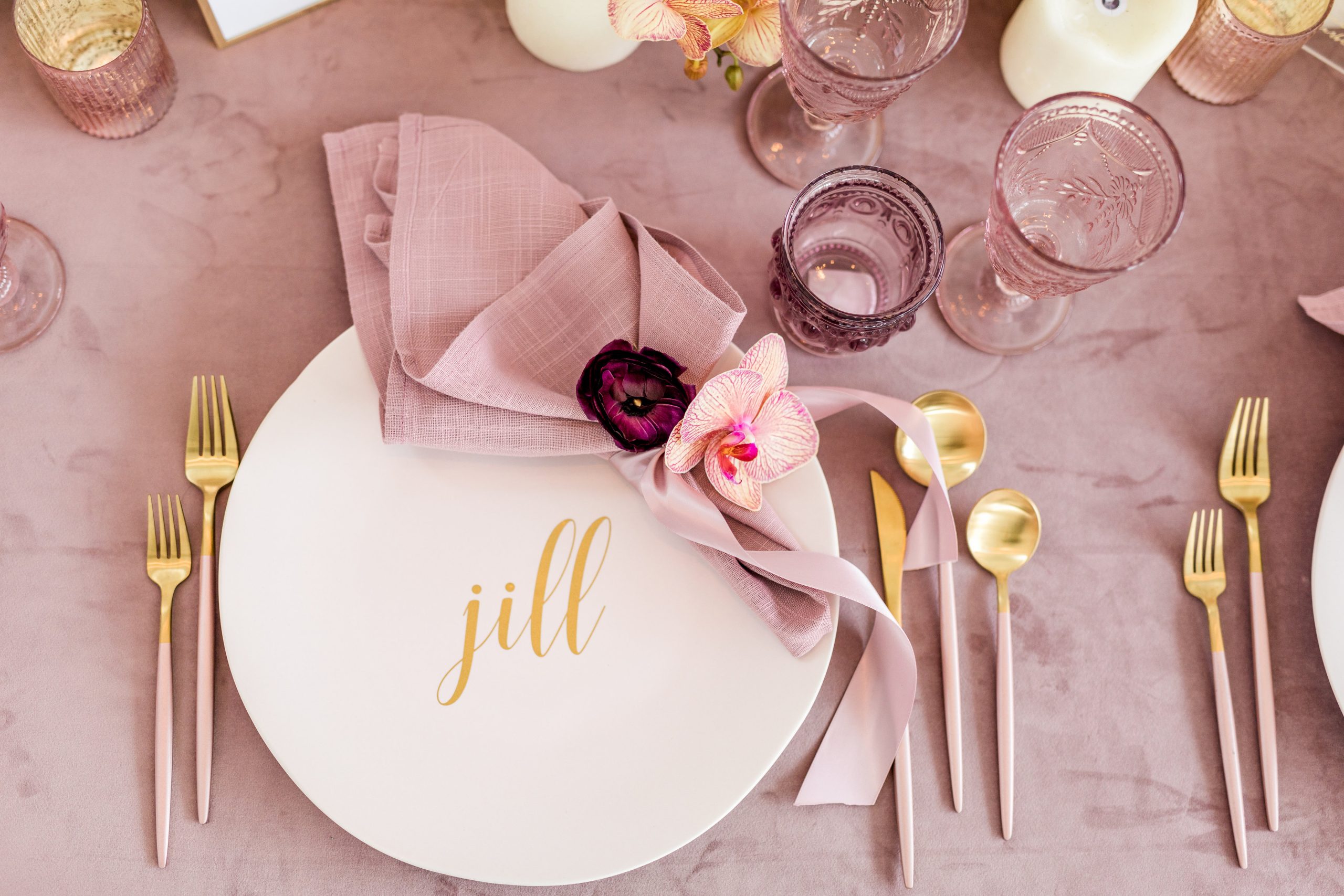 Creating Exquisite Tablescapes:
At Special Print, we understand that every detail counts when it comes to creating an unforgettable wedding experience. Our table decor services are designed to add a touch of elegance and personalization to your reception, ensuring that every guest feels special.
One of our popular offerings is our table numbers. We provide rental options for sleek and modern acrylic table numbers, adding a sophisticated touch to your table settings. Alternatively, we can create custom printed table numbers that perfectly align with your wedding theme and style, allowing for a truly personalized touch.
To further enhance the table decor, we offer beautifully printed table menus. Whether you prefer cardstock or acrylic, we can showcase your carefully curated menu selections, impressing your guests with a visually appealing presentation. Our attention to detail ensures that every element of the table decor is cohesive and complements the overall aesthetic of your wedding.
To make each guest feel truly special, we provide personalized place cards. These individually printed cards feature the names of your guests, adding a personal touch and making them feel valued. Our place cards not only serve a functional purpose but also add a stylish and refined element to your table settings.
Additionally, we offer bar signs with drink menus listed. These signs not only serve as a guide for your guests to explore the beverage options available but also add a decorative element to the bar area. With our custom designs and attention to detail, we can create bar signs that perfectly match your wedding theme and enhance the overall ambiance of your reception.
At [Your Company Name], we believe that table decor plays a significant role in creating a memorable and visually stunning wedding celebration. Our team of professionals is dedicated to bringing your vision to life and ensuring that every aspect of the table decor exceeds your expectations.
Elevate your wedding reception with our exquisite table decor services. Contact us today to discuss your specific requirements and let us create a personalized and elegant atmosphere that will leave a lasting impression on your guests.